Remove & Install Exhaust Manifold
Start By:
a. remove turbocharger
b. remove water regulator housing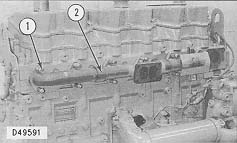 1. Remove the nuts and spacers (1), and remove exhaust manifold (2).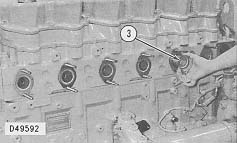 2. Remove liners (3) from the cylinder head.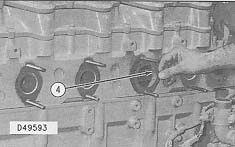 3. Remove gaskets (4) from the cylinder head studs.
---
NOTICE
Check the condition of all gaskets, liners, studs and nuts. If any component is worn or damaged, use a new part for replacement.

---
NOTE: The following steps are for installation of the exhaust manifold.
4. Put 5P-3931 Anti-Seize Compound on the studs.
5. Put gaskets (4), liners (3) and exhaust manifold (2) in position on the studs. Install the spacers and nuts (2).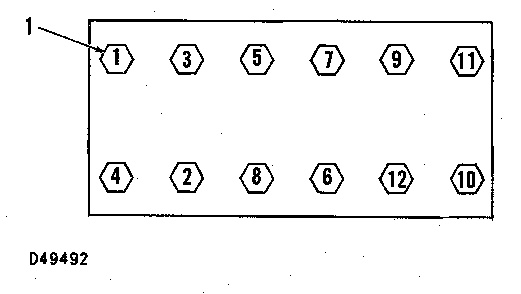 Bolt Tightening Sequence
6. Tighten the nuts in the number sequence shown to a torque of 52 ± 7 N·m (38 ± 5 lb ft).
End By:
a. install water temperature regulator
b. install turbocharger