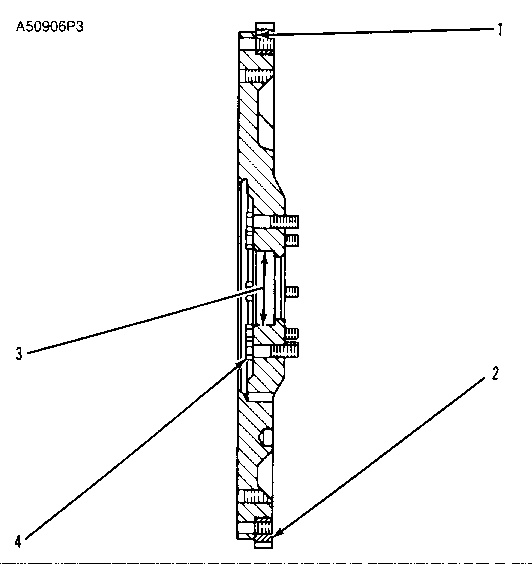 Typical Illustration
(1) Flywheel shoulder.
(2) Install ring gear so that Part No. is on this side. Ring gear must be assembled against shoulder of flywheel.
NOTE: Do not heat ring gear to more than 400°F (204°C) before installing on flywheel.
(3) Pilot bore.
(4) Torque for bolts holding flywheel to crankshaft … 90 ± 7 N·m (66 ± 5 lb ft)
Put 5P3413 Sealant on the bolt threads.
NOTE: Dash mark on flywheel must be in alignment with dash mark on crankshaft.