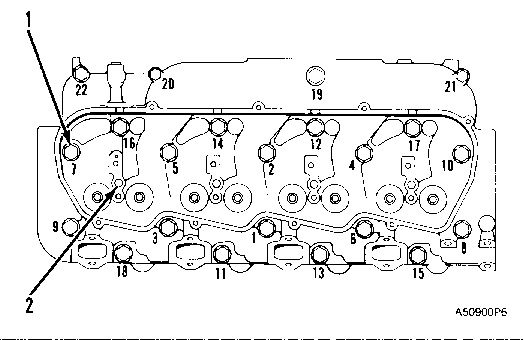 (1) Put 6V4876 Molykote Lubricant on bolt threads and tighten bolts according to the Head Bolt Torque Chart that follows: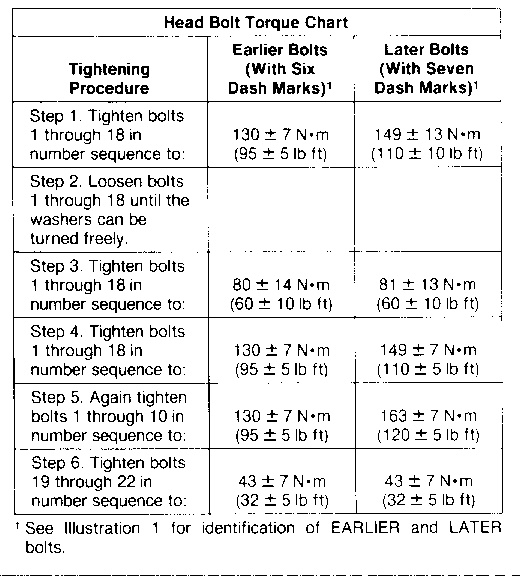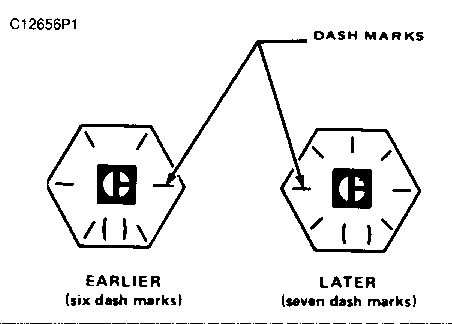 Illustration 1. Bolt head identification.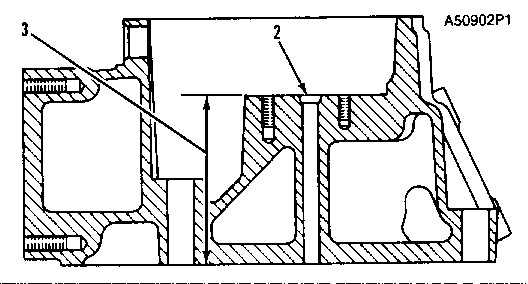 (2) Holes for fuel injection nozzles.
---
NOTICE
The higher cylinder head bolt torque may be used one earlier engines ONLY if the bolts are replaced with the later higher strength bolts (seven dash marks on the bolt head). If the earlier bolts are tightened to the later torque specification, they may yield (stretch) and lose their clamping force.

---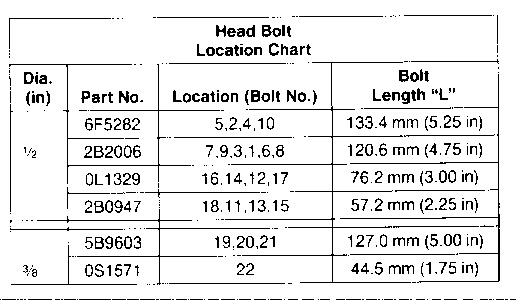 (3) Thickness of cylinder head (measure through the fuel injection nozzle holes at each end of the cylinder head).
New … 96.14 ± 0.15 mm (3.785 ± .006 in)
Minimum permissible thickness … 95.86 mm (3.774 in)
Flatness of the cylinder head should be within 0.15 mm (.006 in) total, and a maximum of 0.08 mm (.003 in) for any 152.4 mm (6 in) span.